Upcoming Tournaments
Powered by
Big Win Plus Super Super Saturday Put Hackers on Cusp of Playoffs
Posted: 1 year ago
By IM Vignesh Panchanatham
Last Wednesday, the San Jose Hackers took on the division-leading Chengdu Pandas. The Hackers fielded one of their strongest lineups, and the same one that won them the first Super Saturday of the year. World number 2 GM Shakhriyar Mamedyarov played board 1 followed by local GM and Stanford attendee, Daniel Naroditsky. GM Zviad Izoria continued to anchor board 3, and Vinesh Ravuri, who turned in an amazing performance on the prior Super Saturday, rounded out the lineup. The match, however, was unfortunately marred by fair play violations. The final result was 9-7 in the Hackers favor. Despite the win, the Hackers remained just outside playoff qualification. The Hackers were in fifth place, half a point behind four other teams ahead of them.
Looking to repeat their previous Super Saturday win, the Hackers fielded a similar lineup. GM Rauf Mamedov replaced GM Shakhriyar Mamedyarov on board 1, but GM Daniel Naroditsky, GM Zviad Izoria, and Vinesh Ravuri all looked to continue on their previous strong performances.
In this edition of Super Saturday, the divisions were split up. Teams from the Atlantic and Pacific Division played against teams from the Central and Eastern Division. The Hackers faced these Central Division teams: the Amsterdam Mosquitoes, the Estonia Horses, the London Lions, the London Towers, the Norway Gnomes, the Oslo Trolls, the Riga Magicians, and the Stockholm Snowballs.
In the end, the Hackers scored an impressive 7 wins and 1 loss, finishing with 20.5 game points. The Hackers started off with a victory over Riga, but were then defeated by Norway in a tight match. The unstoppable duo of world champion Magnus Carlsen and Nils Grandelius proved too much for the Hacker lineup, and the final score was 1.5-2.5. However, they followed the loss with 6 consecutive wins against Estonia, Oslo, Amsterdam, Stockholm, the London Lions, and the London Towers. The result was good enough for second place, behind only the Norway Gnomes, the only team to take points off the Hackers.
The strong performance was anchored by GM Izoria's amazing 7/8 performance on board 3. GM Naroditsky turned in another solid outing on board 2, second only to GM Grandelius in the late matches. GM Mamedov scored 5/8, good enough to be the third highest scorer on board 1 in this set of matchups. What was even more amazing: Rauf played and won a 7 hour 15 minute before his PRO Chess matches, which took place between 10 pm and 2 am in his time zone!
While Ravuri was unable to match his dominant performance from last week, he pulled out crucial results against Estonia, Riga, and Stockholm.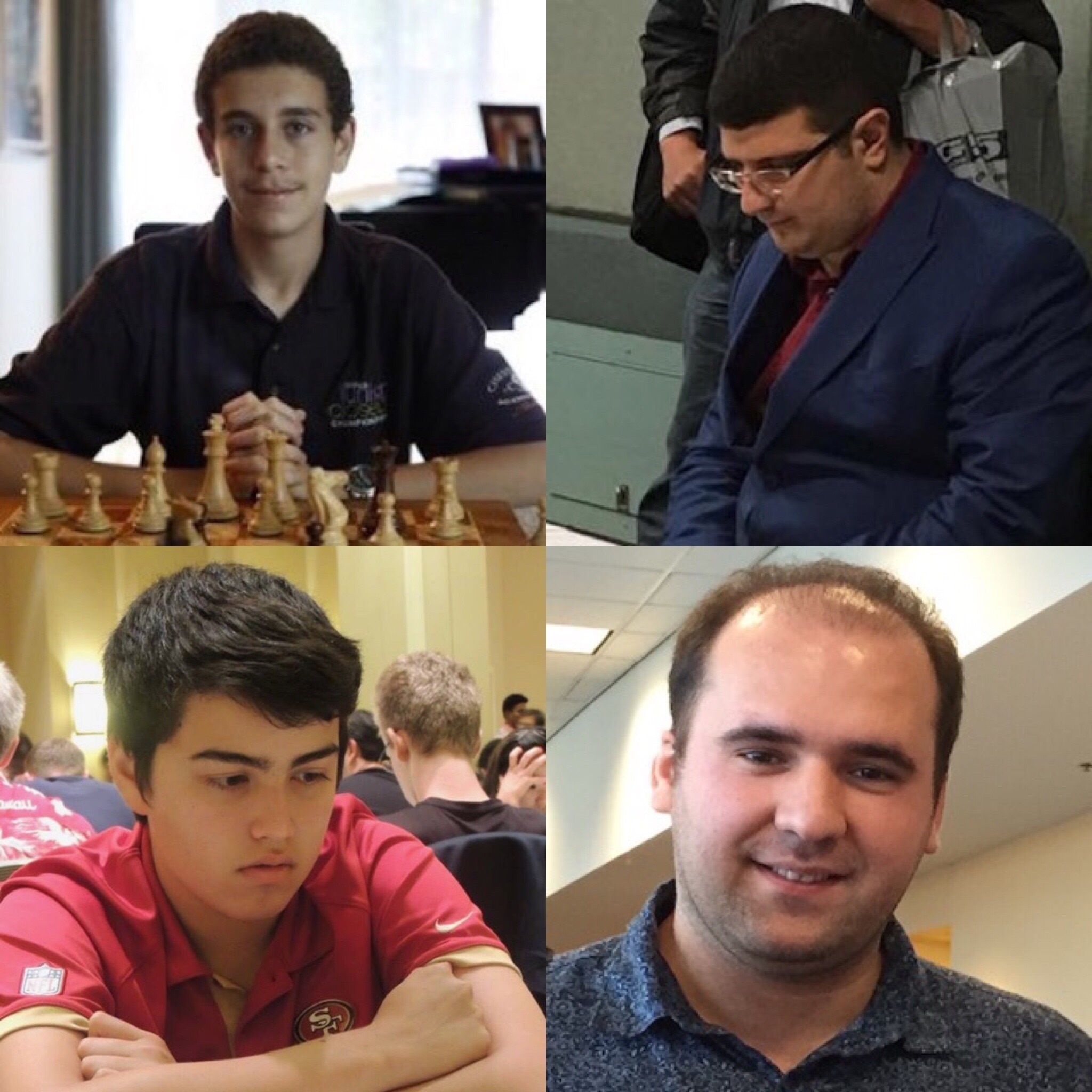 Even with the Hacker's successful result, they remain on the outskirts of the playoffs. All of the other teams leading the Pacific Division scored wins in the event, but the Hackers increased their game point advantage. However, with all of the division leaders playing against each other next week, the Hackers have a prime opportunity in their match against the Seattle Sluggers on Wednesday Feb. 28. Above is our lineup: GM Daniel Naroditsky, GM Zviad Izoria, IM Cameron Wheeler, and IM Faik Aleskerov. It's a must-win to earn themselves a spot in the playoffs starting March 13, with the finals to be hosted live in San Francisco on April 7-8. Follow the action live with IM Kostya Kavutskiy at www.Twitch.TV/HelloKostya
Share on Twitter
Share on Facebook